Design as a cozy cocoon in the open air, our Cabana offers all the comfort for an unique stay. It is composed of a bedroom for two, a fully equipped kitchenette and a toilet. Its many shutters allow you to modulate your immersion in the surrounding nature according to your whishes. Take your meals at the interior counter overlooking the gardens, or on the adjoining terrace and its panoramic view. The shower cabin is located outside: its wooden panels give you all the privacy you need, while offering you an incredible view of the river. A moment of relaxation and well-being awaits you!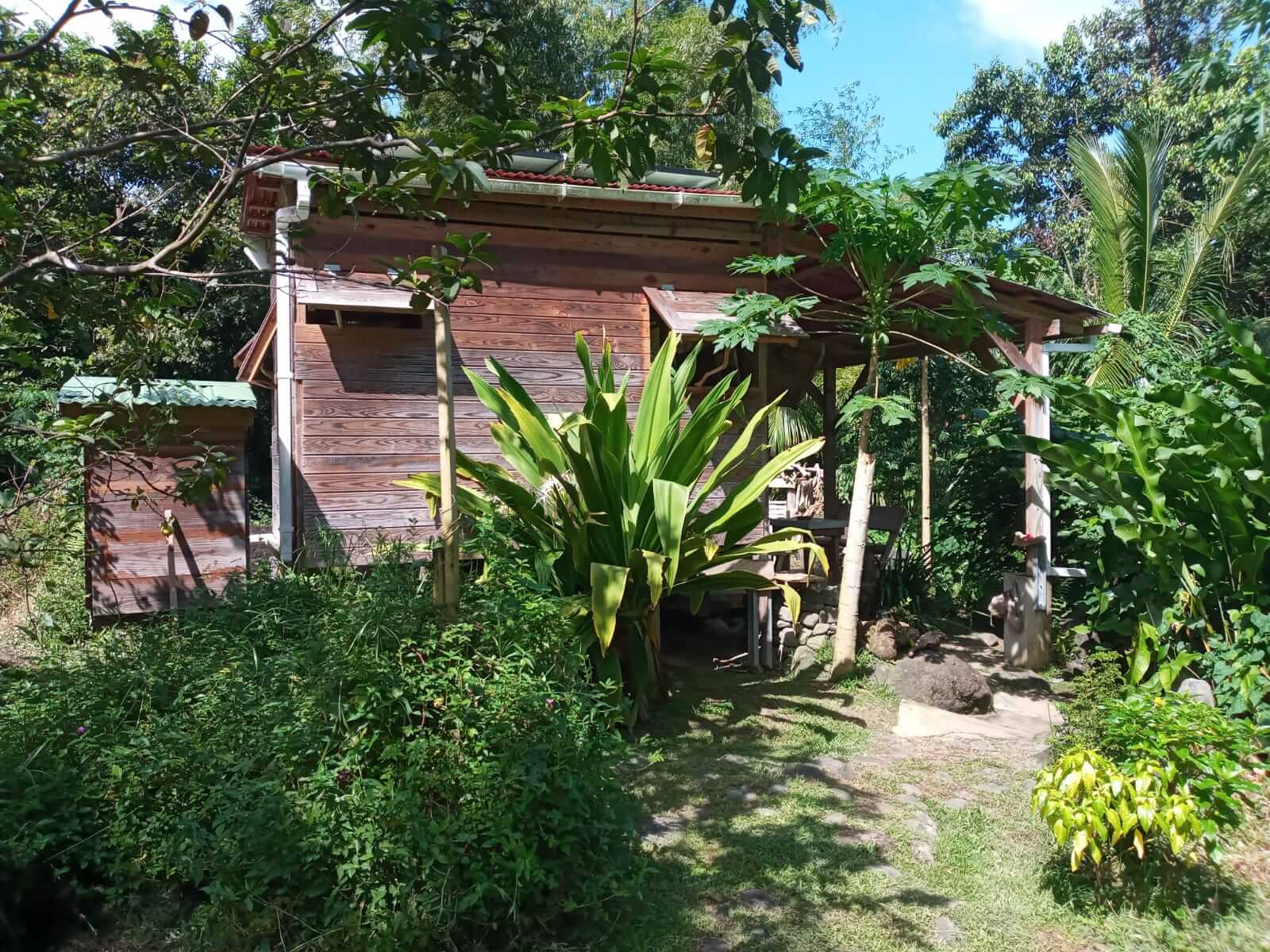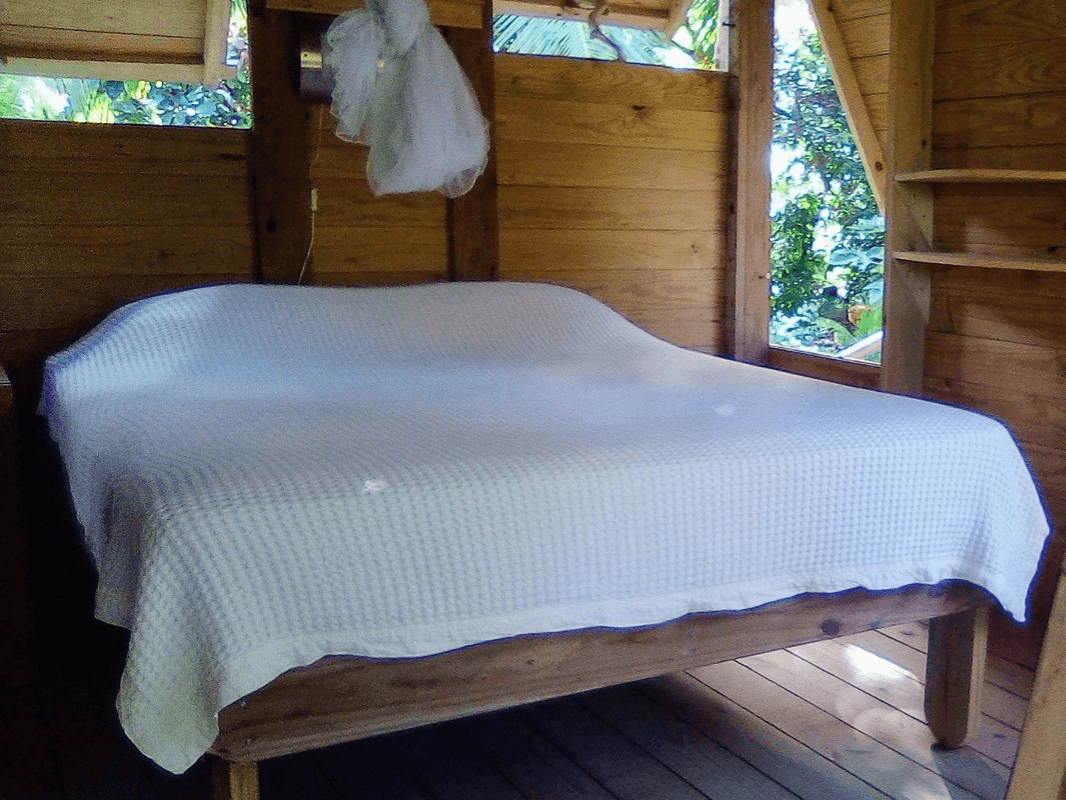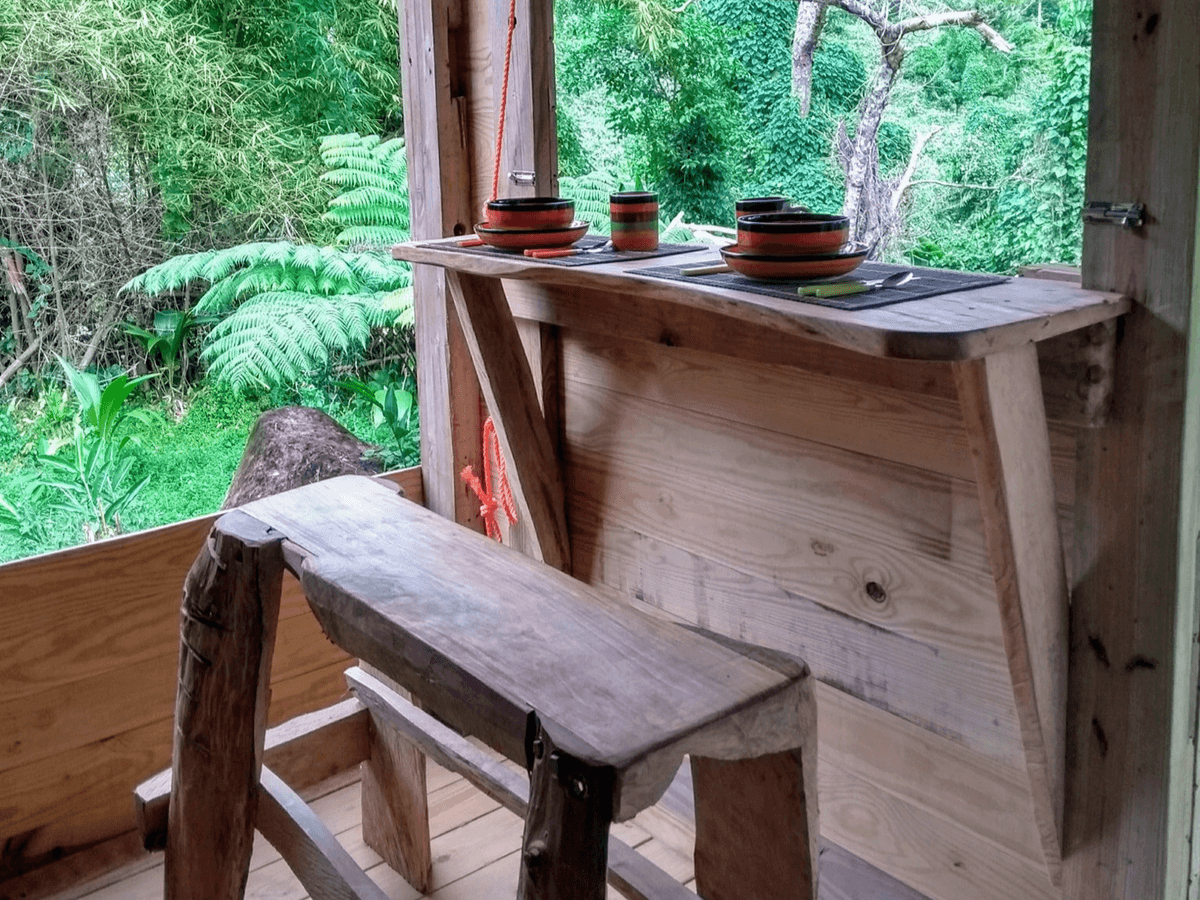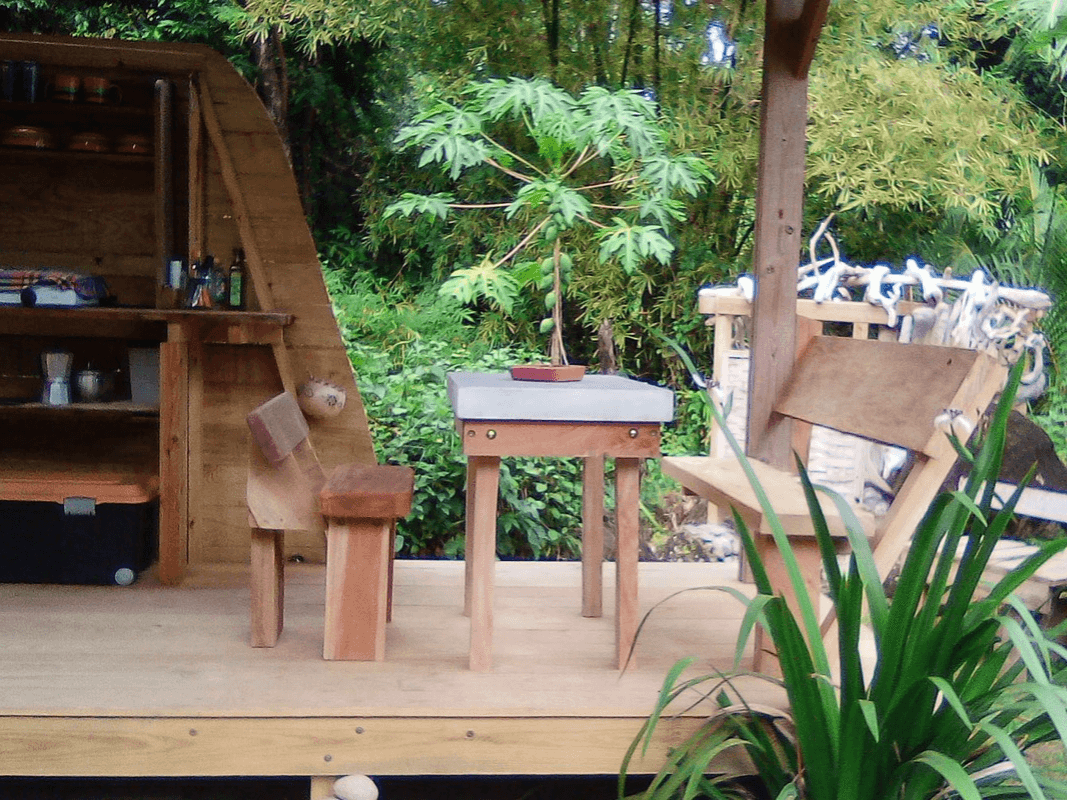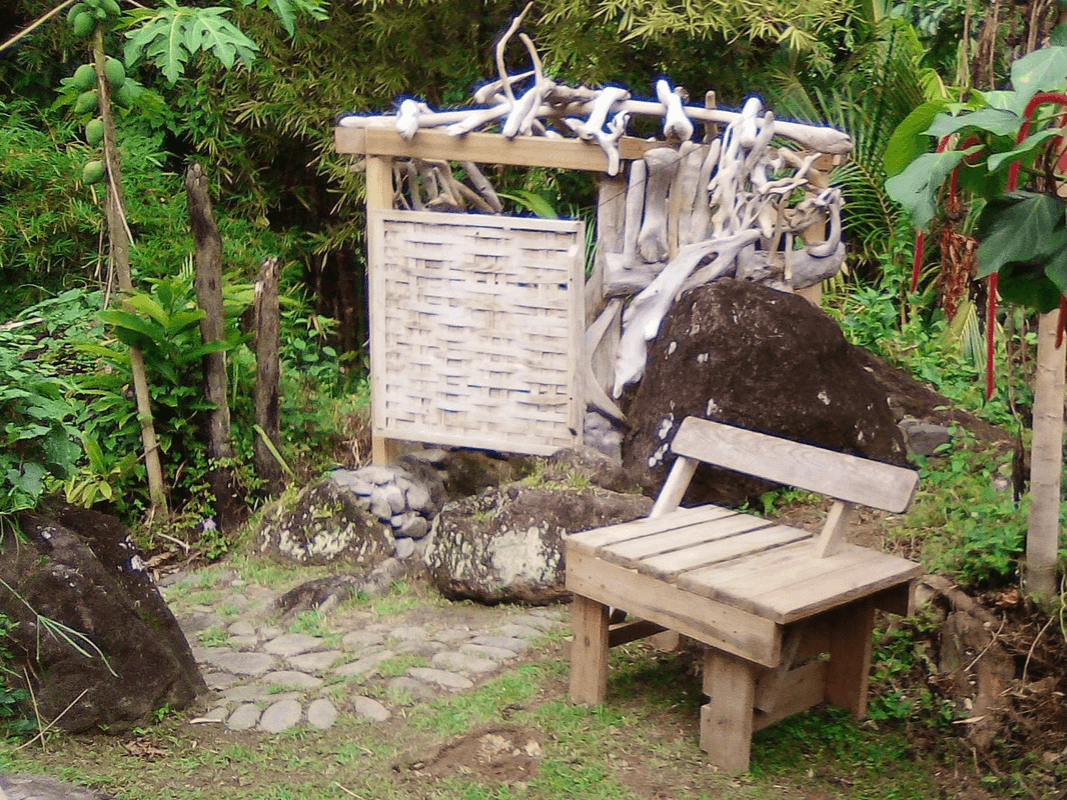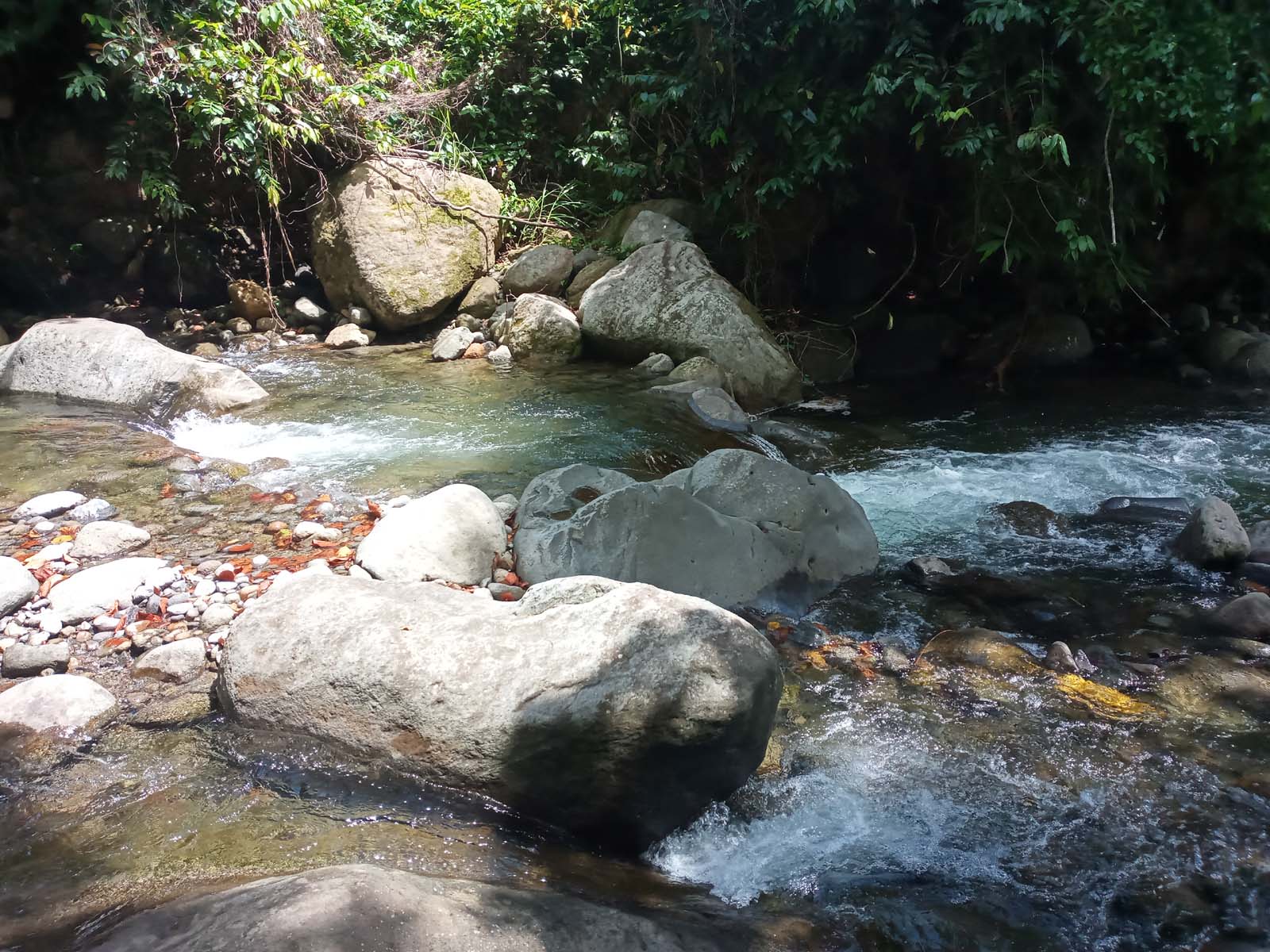 For stays between 2 and 6 nights
Cost per night - long term stays
For stays over 6 nights
1 hot drink (coffee or bush tea), home-made bread or pancakees, local seasonal fruit jam
Home-made meals with fresh local seasonal products
Real Tiny House in the middle of the jungle, our Kaban' A opens its doors for an exceptionnal stay. It is composed of three levels: the kitchen with its dining area on the ground floor, the lounge area and toilet on the first level, and the bedroom for two people on the mezzanine. The private shower is located outside. The many adjustable shutters of the cabin allow you to modulate your immersion in the surrounding nature, while ensuring you all the necessary privacy. Upstairs, the room has a panoramic view that will give you the impression of sleeping perched among the trees.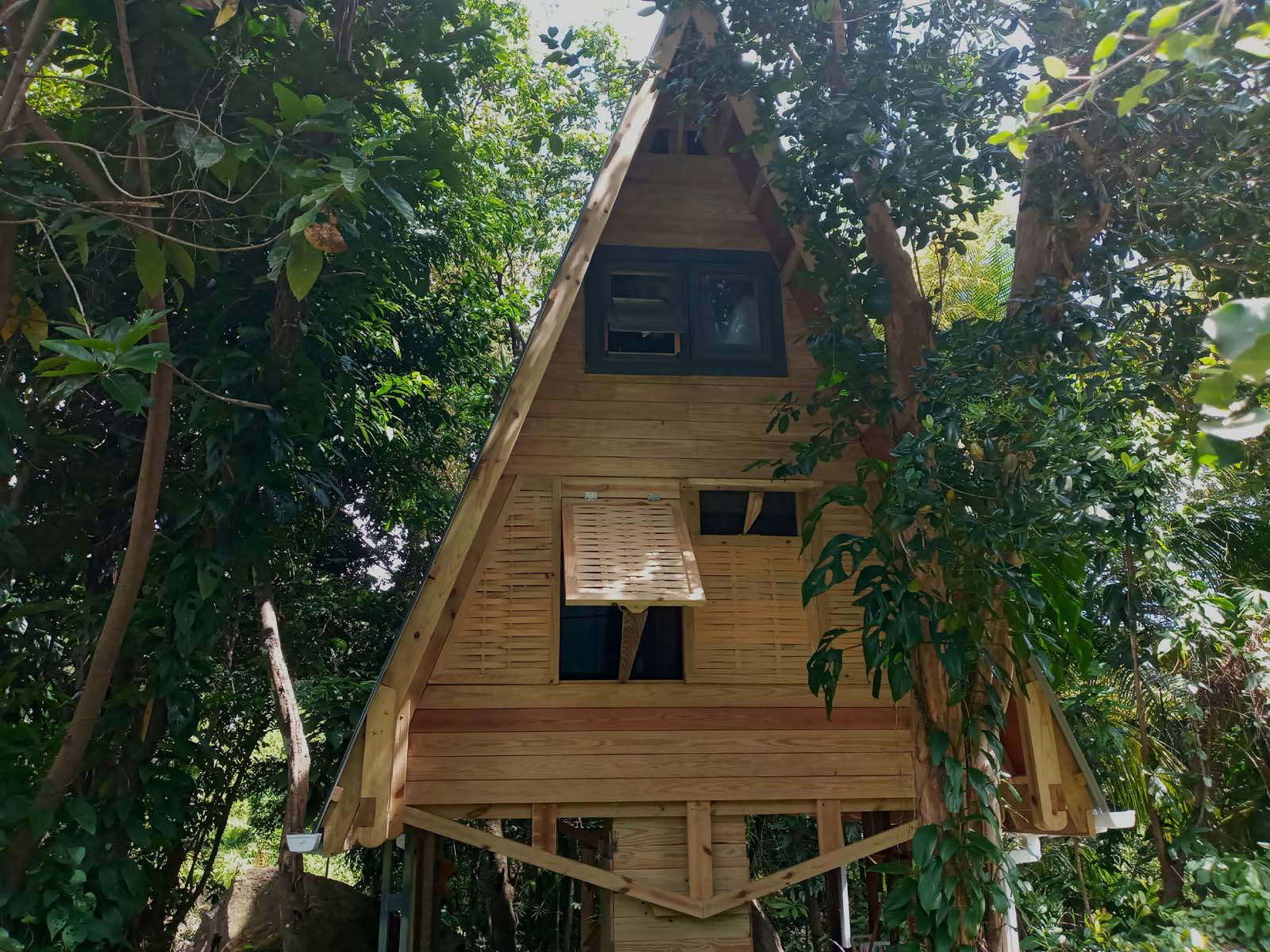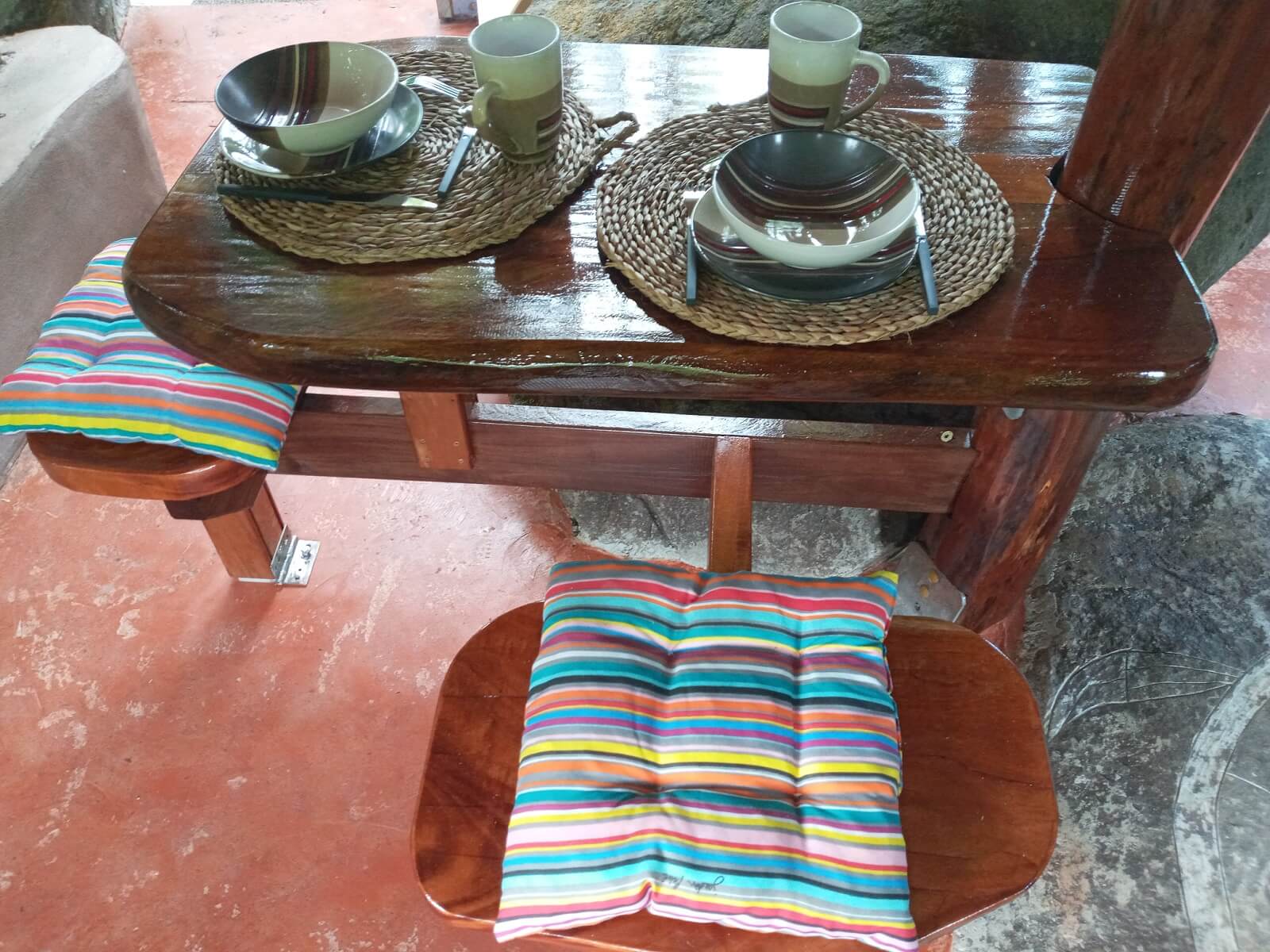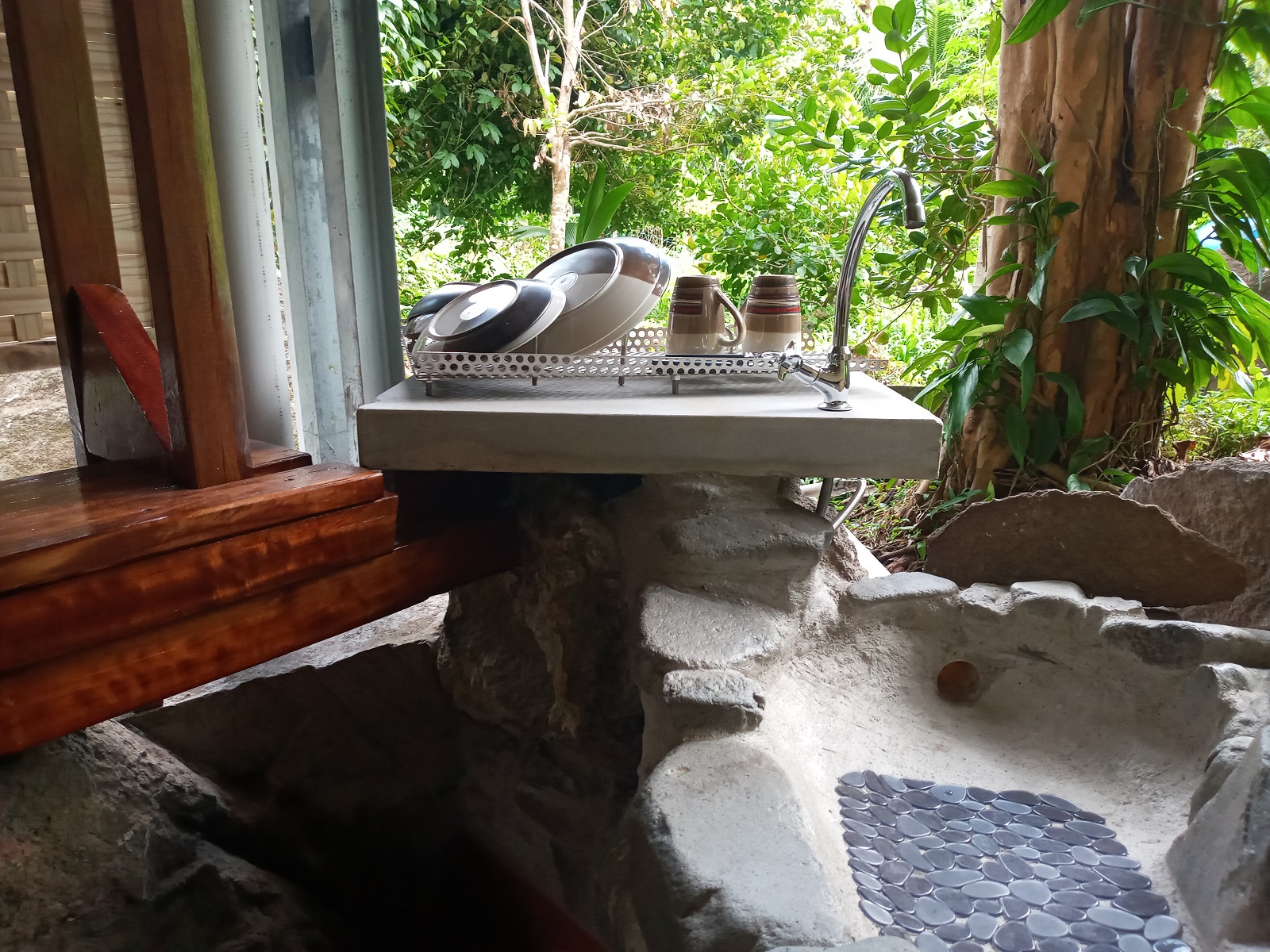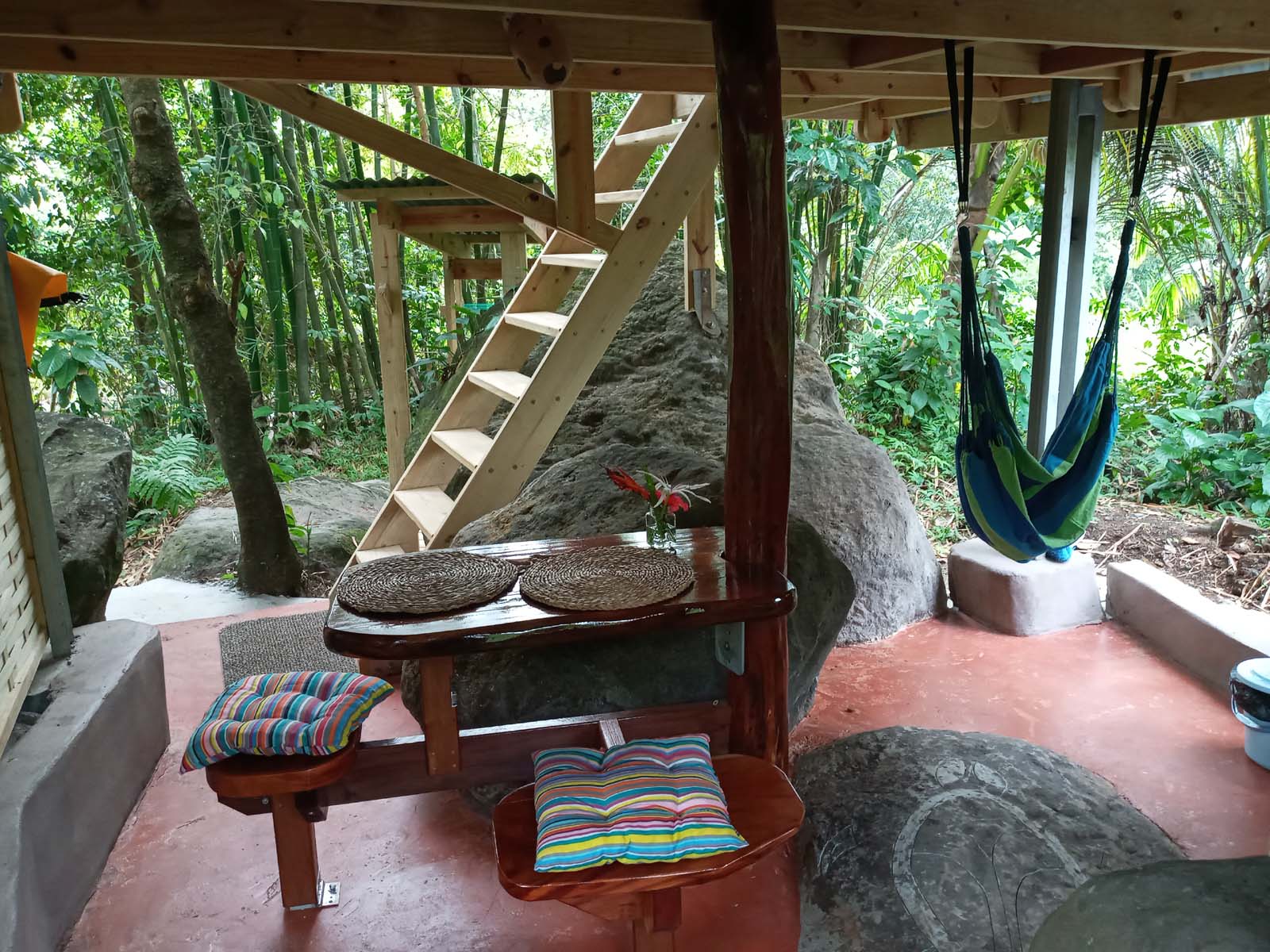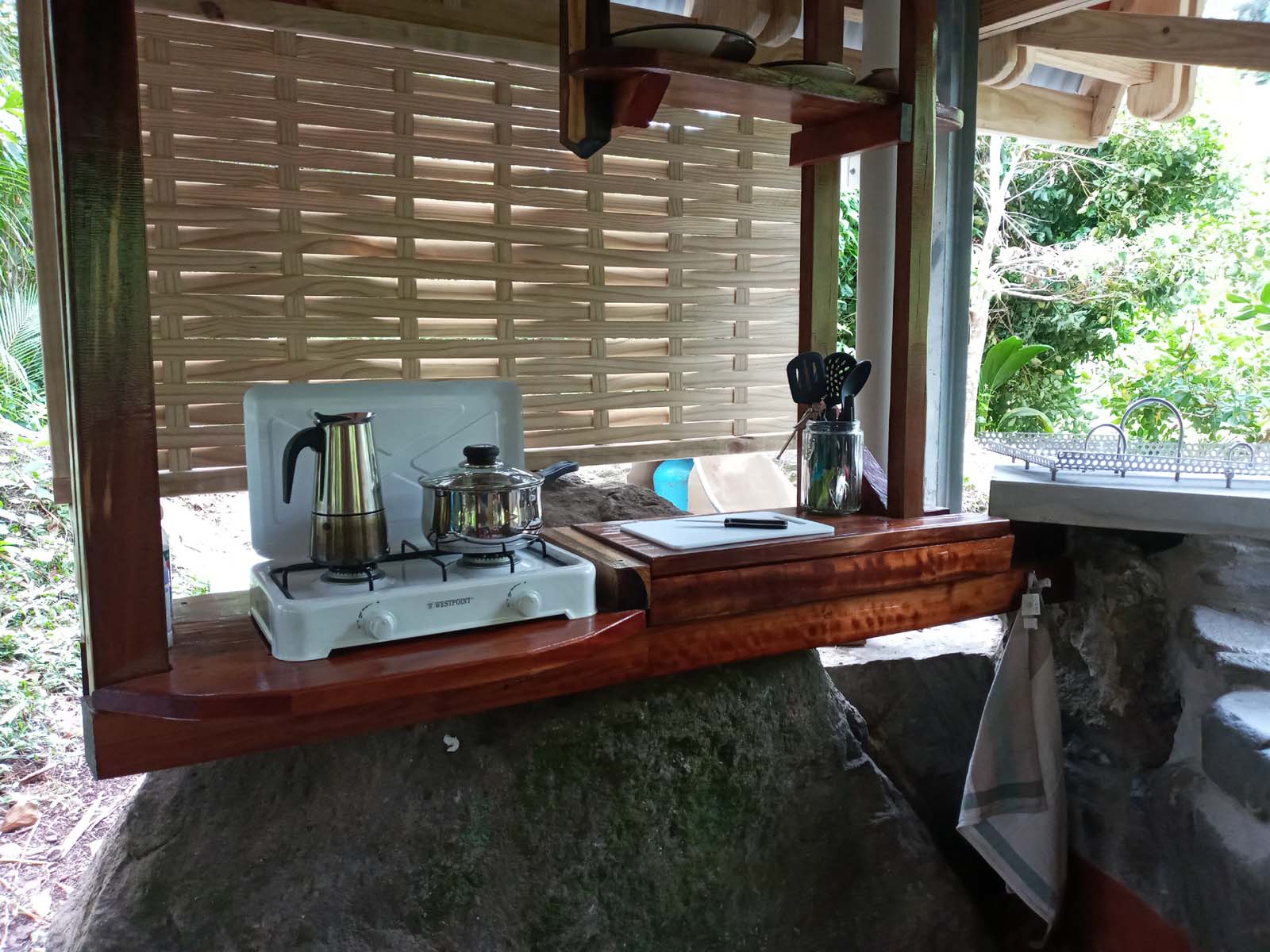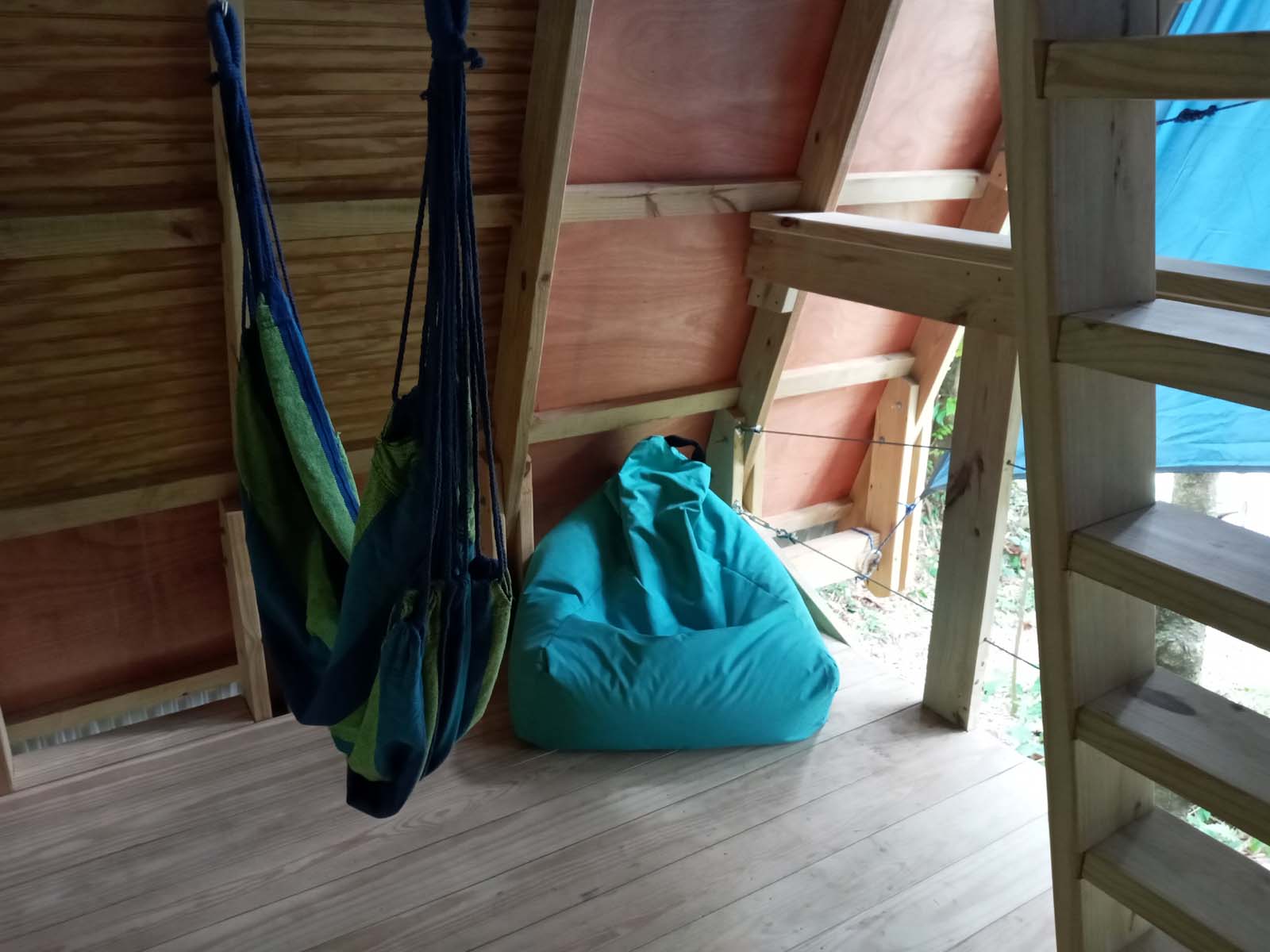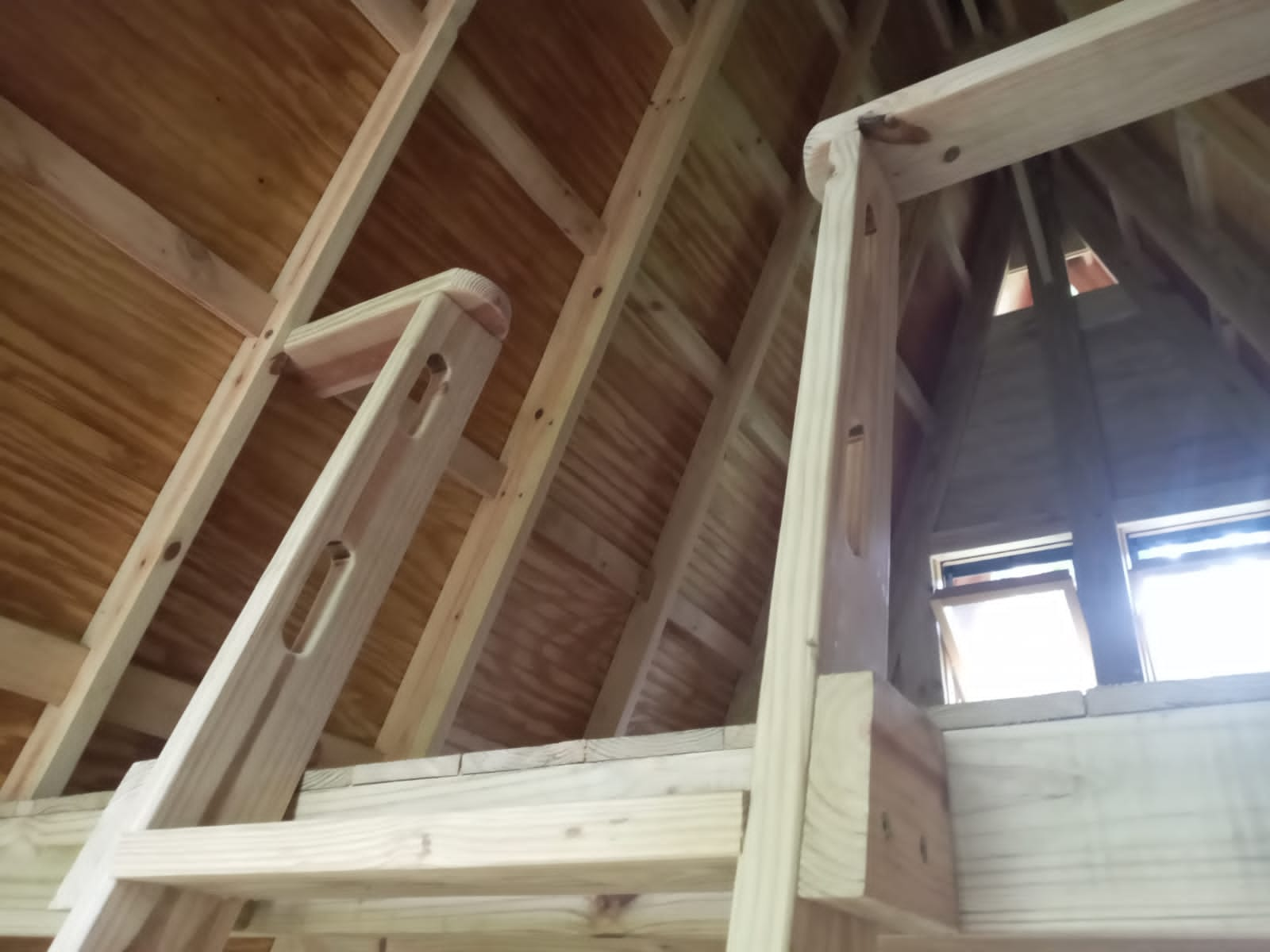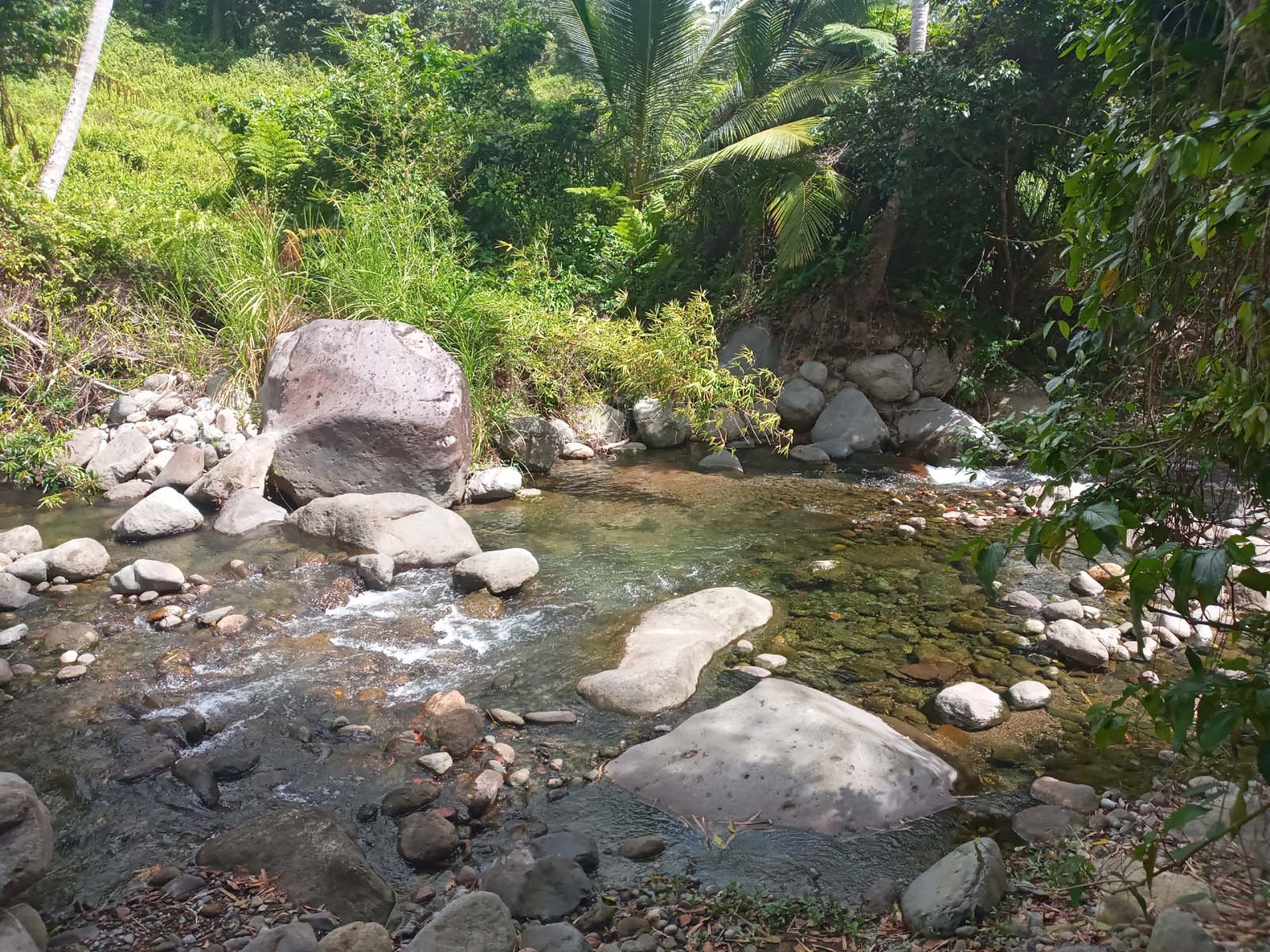 For stays between 2 and 6 nights
Cost per night - long term stays
For stays over 6 nights
1 hot drink (coffee or bush tea), home-made bread or pancakes, local seasonal fruit jam
Home-made meals with fresh local seasonal products